In Stock & available for UK next day delivery
The E-Line range of pads by G-Form is designed from the ground up for the aggressive rider tackling most rugged terrain. From E-Biking to mountainboarding theses pads will provide the protection your require. G-Form E-line will bear the full brunt of the impacts using four distinct levels or protection. With a mid-sized skid plate which will help deflect off any rocks and roots and take away the full brunt of the impact away from your knee.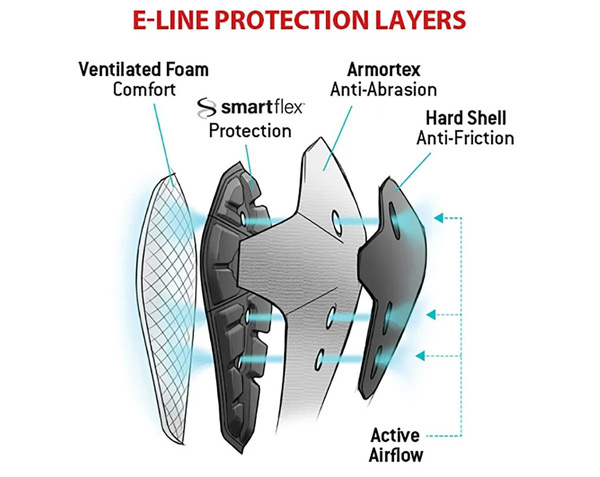 Superior Airflow and Protection
E-Line Protection has several features to benefit the rider and to provide maximum comfort while riding. Ventilated foam layer that feel natural against the body. With SmartFlex padding on top of the ventilated foam with reinforced Armortex. Which is a kevlar based material that is resists against tears even in the most aggressive terrain. The out-layer of this pad is flexible to provide you free movement but yet firm enough to allow you to slide on hard surfaces. With all this padding, ventilation is key to keep you performing at your best, with all for layers having a integrated active air flow system. Giving you a truly breathable pad, even on the hottest of days.
Additional Benefits of the G-Form E-Line:
Top and bottom adjustable hook and loop straps, for a fully customized fit
Zipper for easy and on and off without having the remove shoes.
Technical mesh back for added breathability and comfort
Perform at your best without being held back by your protective gear.
G-form Smartflex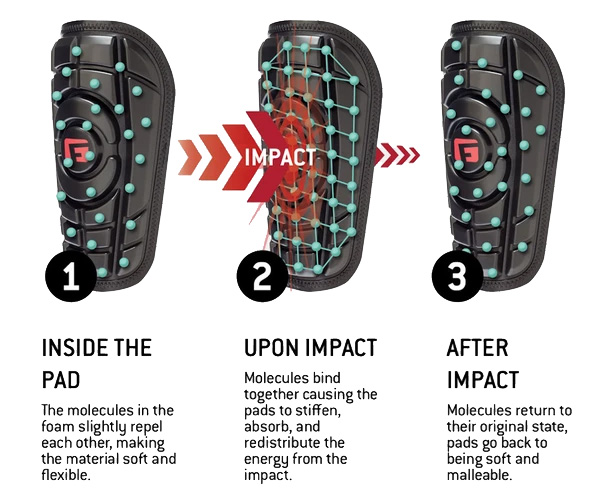 The G-Form revolutionary SmartFlex technology creates ultimate freedom in movement and delivers a ultimate fit for athletes unlike conventional pads. Ensuring that you perform at your very best but still be protected
With special silicon grippers and compression sleeves ensure that your pads stay in place weather your in the skatepark, trails or even in the snow. Moving with you, so you can focus on sport.
Designed to have ventilation in the critical areas to keep you dry and sweat free. With ventilated pads and mesh backs that use UPF 50+ fabric that is lightweight and even machine washable.
The Smartflex technology is body-mapped for the specifically designed areas of the body. Designed for the impacts of each sport and to take away impact energy from your body. While remaining lightweight and flexible.