In Stock & available for UK next day delivery
Bronson Speed Co may not be the oldest company in skateboarding today, but they certainly know how to make a set of bearings. Not only that, their skate team keeps on growing and growing, which shows us that if a load of pros are switching to Bronson, then you know they've got to be good. These G2 bearings are full of features which make them so worthwhile, such as; Straight Edge Frictionless Shields and 'Micro Groove' Raceway Surfaces.
The straight edge frictionless shields allow you to easily maintain your bearings to improve their life and speed. If you find that your bearings are slowing down, or even clogging up with muck. Then you can simply remove the shield to enable you to clean out and re-lubricate your bearings. The shields themselves are non-contact which means no friction with the free spinning centre and the are also pop-off resistant for piece of mind.
The inner part of the bearing has what Bronson call 'Micro Groove' raceway channels to reduce friction and improve bearing lubrication and spin.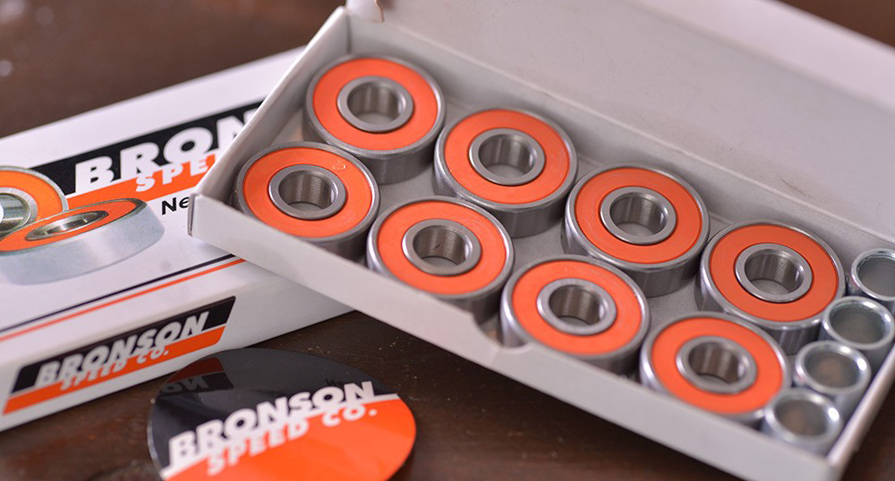 Features of the Bronson Speed Co G2 Bearings: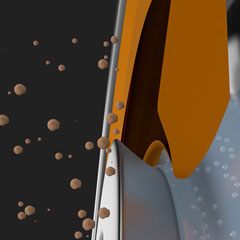 'Straight Edge' Frictionless Shields
Non-contact rubber shields reduce oil leak and dirt/moisture intrusion. Free spinning, durable, pop-off resistant shields that are; serviceable, removable, easy to clean and reinstall.
'Micro Groove' Raceway Surfaces
Raceway channels are grooved to improve bearing lubrication and spin.