Out of stock. Sorry, This item is now Discontinued.
Related Products
The Slingshot Crossbreed Airtech SUP is designed for all around performance and versatility. It's shape makes this SUP ideal for everyone including Kids, Dogs, Families, Beginners, Experts, and Parties. Its wide waist, tapered tail and gently rockered-nose makes it a very user friendly SUP and enabling it to be as versatile as possible while also excelling in all conditions making it the anchor of Slingshots entire SUP program. A definite no-brainer for someone looking for a SUP that is both versatile and high quality.
PRODUCT FEATURES:
Package includes: 11' Crossbreed paddle board, 9" FCSII quick release tool-less fin, dual action speed pump with pressure gage, heavy duty backpack, bow and aft storage bungees, repair kit Product size (inflated): 11' long, 34" wide, 6" thick, volume 331 liters.
Keyless FCSII Fin
The 2017 Crossbreed comes with a new keyless FCSII fin, this technology eliminates the needs for tools thus you will not loose anymore parts. It boasts integrated components making installing and removing your fin a simple snap in or out job. Slingshot has also relocated the inflate/deflate nozzle right at the front of the board making packing it much more easier.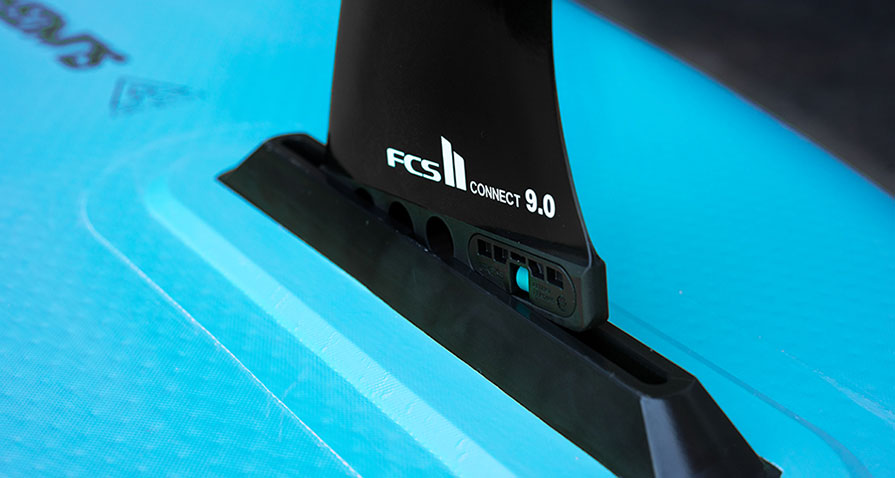 Triple Ply Construction
Packed with great design and innovation, this incredibly durable and lightweight board when fully inflated (15-18psi) is rock solid thanks to its triple-layer construction.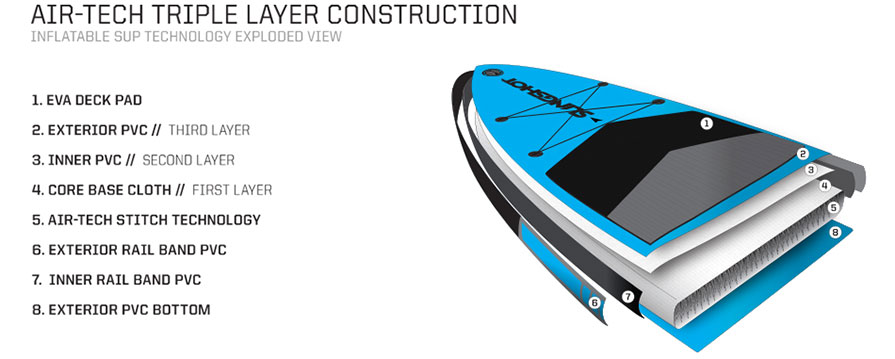 V-Drop Stitch Construction
Built for both durability and performance thanks tot he V-Drop Stitch Construction. This stitching allows for high pressure inflation that gives the board amazing rigidity, shape, and structure which are all the necessities for achieve excellent standards.