Out of stock. Sorry, This item is now Discontinued.
Related Products
Introducing the Majestic range from Mystic! The height of quality and spec for your money, this dual purpose harness can be used for both Kitesurfing and Windsurfing without compromise. With a pre-curved mould providing extra support the Majestic also features a memory foam interior to add luxury comfort and protection to fit the natural curve of your back.
With a low torque Clickerbar 3.0, the spreader bar holds the hook firmly in position without any riding up issues. Following this the improved Spreader Down System (SDS), releases smoothly and hassle free, making the putting on and removal of the harness super quick and easy! A must have security feature for all Kitesurfers would be to carry a safety knife to which the Majestic Harness carries within the spreader bar also!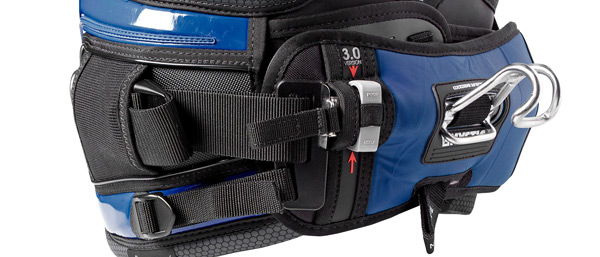 Mystic Majestic Waist Harness Features:
Soft neoprene edges
3D-moulded interior and exterior
Covered side parts
Spreader down system
Memory foam back panel
360 degrees Pre-shaped support
Safety HP fixed
3.0 Clicker bar
Safety knife
Majestic Harness Small: 28/30
Majestic Harness Medium: 30/32
Majestic Harness Large: 32/34
Majestic Harness X-Large: 34/36