In Stock & Available for delivery
The Ozone Uno V2 Inflatable Kitesurf Trainer Kite
is designed with teaching in mind and is a single strut inflatable kite available in 2.5m, 4m and 6m versions. The Ozone Uno flys on any four line depower bar and is built to take riders through the basics of flying inflatable kites from ground handling, launching and landing up to body dragging in the water. We recommend the 4m and 6m the most if you are looking to do more powered learning in the water as it does generate good usable power in reasonable winds. We have found the Uno also works great for younger kids learning to fly and also riding on the water in the bigger sizes.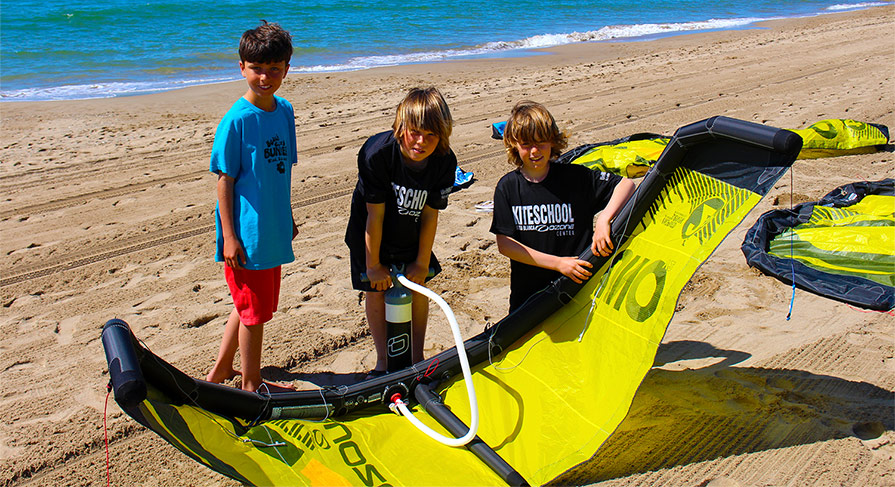 The Uno is built with the same attention to detail and quality as all other Ozone Kites and even has one pump system for it's single strut! It is perfect for kite schools and riders wanting to teach the family the fun of kitesurfing. Children or lighter riders can get reasonable power and be flying a depower kite as the safety of letting the bar out completely depowers the kite and is easy to relaunch from.

The Ozone Uno V2 Kite is perfect for teaching because the same safety, relaunch and depower are used as on the bigger kites. It can be used on the water or on land and even power a landboard around in stronger winds. The Uno is compact and lightweight so will fly in lighter winds when you wouldn't think a kite it's size would fly and packs down into a nice small bag for storage and keeping in the car.

PLEASE NOTE THIS IS SOLD KITE ONLY, YOU WOULD NEED A KITESURFING DEPOWER BAR AND PUMP TO USE THE KITE. Most manufacturers 4 line Depower bar and lines will work with this kite but they MUST be a depower bar approx 45cm long recommended line lengths are 15-25m