Out of stock. Sorry, This item is now Discontinued.
Related Products
The Proto Grippers have a softer PU resulting in a screeching grip when cornering both on and off of transition. The Gripper is the original PU from Proto featuring Buff Core Technology. The unique full core design to this wheel really gives you the edge above the competition not only in style, but in performance too. Screaming grip delivers maximum control through riding both street and park.

The BUFF Core Technology inside the wheel is designed to prevent dehubbing and come with bearing removal slots to make it easier to take the bearings out. Pre-installed with the Proto Murders Bearings.
These wheels are sold Individually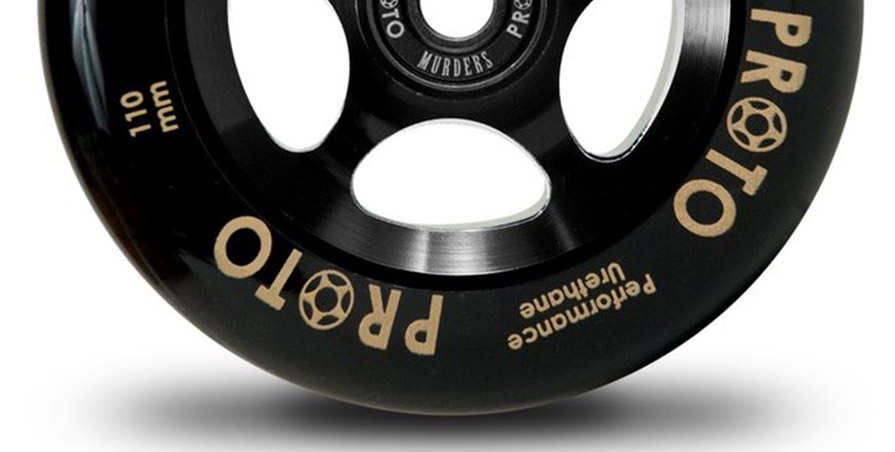 The Proto Gripper 110mm Wheel Specifications:
110 MM Wheel-Grippers are very fast and grip the surface
Bearing Removal Slots-Machined into the core
Anodized 6061 T-6 Aluminum Core for Durability
100% Made In California
PROTO Murders Bearings Pre-Installed
Watch Jake Sorensen in action here riding on Proto Grippers