Out of stock. Sorry, This item is now Discontinued.
Related Products
The River Wheels Rapids in Orange on Orange are the harder compound from River. These standard Rapids come in the Orange Pu and Orange spoke core design are super bright and look awesome and works great on the street with the harder compound. The BUFF Core Technology inside the wheel is designed to prevent dehubbing and come with bearing removal slots to make it easier to take the bearings out. Pre-installed with the River Flash Flood ABEC7 bearings they are ready to bolt on and go.
These River Wheels are sold individually.
River Rapids Wheels Orange on Orange Specification:
River Rapids are hard and durable!
Bearing Removal Slots-Machined into the core
3 Degree Profile For Action
7.5 oz (212g) Per Wheel
River Flash Flood ABEC 7 Bearings Pre-Installed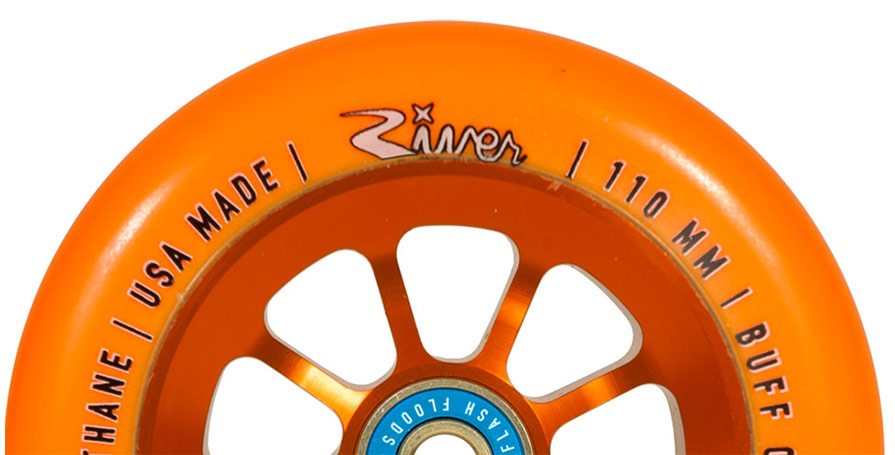 River Wheels are Backed With an Great Manufacturers Warranty:
90 Day Waranty on "dehubbing", 90 day limited warranty on "chunking". Keep your receipt dude!
This is administered in the USA direct: warranty.tgedistribution.com