Ultimate comfort and unhindered movement while providing superior protection to vital areas. The G-Form Pro-X Elbow pads will remain flexible as you ride but harden on impact due to G-Form's Smartflex technology which has taken the world of protection by storm. From Mountain biking to skateboarding theses pads are ideal, with many features from UPF50+ moisture wicking fabrics to body mapped Pro-X pads protecting the vital areas and added benefit of being extremely lightweight.
Benefits of G-Form Pro-X3 Elbow:
Impact absorbing SmartFlex Pads that are mapped to protect the vital areas.
Ability to keep the athlete dry and comfortable with Moisture-wicking UPF 50+ Fabric
Second Skin fit for incredible articulations.
2-Panel design for second-skin fit
Extremely lightweight
* Please note this item tends to run slightly small
Pro-X3 Knee Pads Can be found here.
Perform at your best without being held back by your protective gear.
G-form Smartflex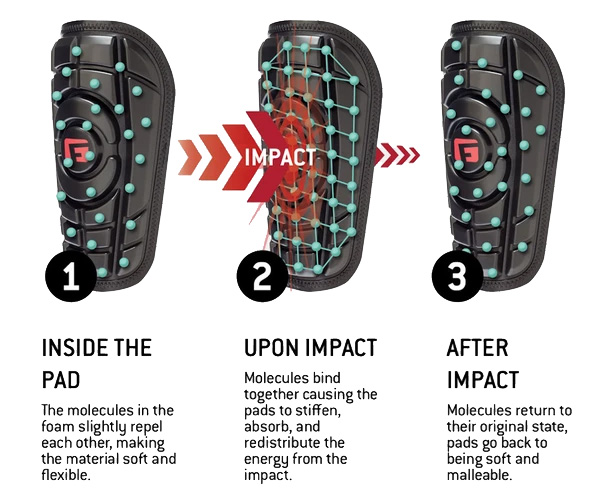 The G-Form revolutionary SmartFlex technology creates ultimate freedom in movement and delivers a ultimate fit for athletes unlike conventional pads. Ensuring that you perform at your very best but still be protected
With special silicon grippers and compression sleeves ensure that your pads stay in place weather your in the skatepark, trails or even in the snow. Moving with you, so you can focus on sport.
Designed to have ventilation in the critical areas to keep you dry and sweat free. With ventilated pads and mesh backs that use UPF 50+ fabric that is lightweight and even machine washable.
The Smartflex technology is body-mapped for the specifically designed areas of the body. Designed for the impacts of each sport and to take away impact energy from your body. While remaining lightweight and flexible.