In Stock & available for UK next day delivery
The STX Race board is perfect for river touring and on the sea. It's design is race led but without the super narrow waists of most full on race boards. The 12ft 6in x 30in version is super similar to the Naish One race board but obviously won't let you enter the races! There is also the 32in wide version which just gives a bit more stability and volume for a larger rider or someone who wants a more stable ride. Not that the 30in wide version is unstable but at slower speeds then it does reduce stability a little. The manoeuvrability and tracking are great on both sizes with it able to hold a straight line great and also pivot on the tail when you need it to in the corners.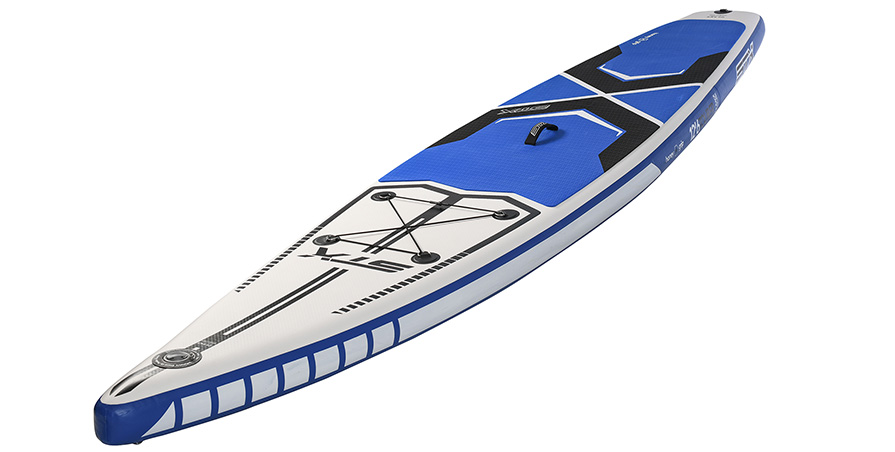 The STX Race has been one of our favourite boards for river touring and amazing price and build quality to boot! Want to do distance on rivers or the sea on a stable board with easy glide? This is your new board!
We have been really impressed with the ride and build quality of the STX SUP boards at a great price for the whole package. Ok honestly the included paddle is not amazing but is perfectly serviceable to get you going and then you can always upgrade to a lighter more performance paddle in time but the board is the value here and a paddle to get you started!

STX RACE TECHNICAL INFO:
Length: 12ft 6in
Width: 30in / 32in
Thickness: 6in
Volume: 330L / 350 L
Fin setup: 1 Slide-in Fin
Stable but manoeuvrable
High rigidity
Deck leash system adds versatility
STX RACE 12ft 6in Package Contents:
Inflatable SUP Board
Double Action Pump
3-Piece Adjustable Alloy Paddle
Slide-in Fin
Repair Kit
Carry Bag
Leash