Using some of the latest products off our shelf at ATBShop Skatewarehouse, Team Rider Luke Humphries has created this custom scooter using:
District Deck HT-Series 540 130x540mm: Newly designed HT deck with its wide footplate and lightweight design making it a great deck for any rider. Featuring boxed ends for those 5.0 grinds.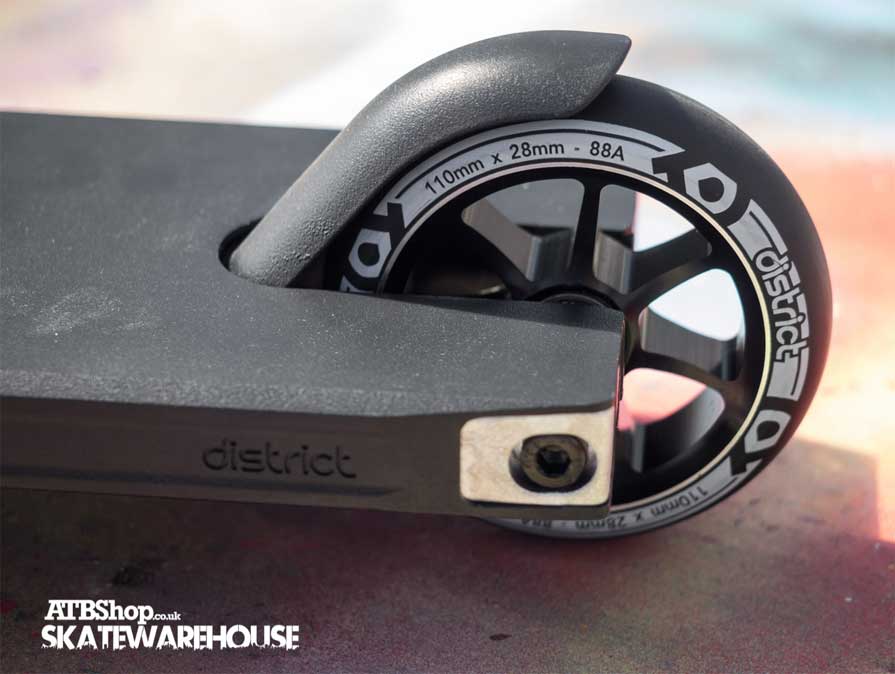 Blunt Reaper V2 Handle Bars 650mm Black: Blunt reapers are one of our most popular scooter handlebars . They are strong yet still very lightweight.
Blunt Hand Grips V2: The new Blunt v2 grips are awesome for one simple reason they come with bar-ends that fit your Reapers . They are also super durable and comfy on your hands.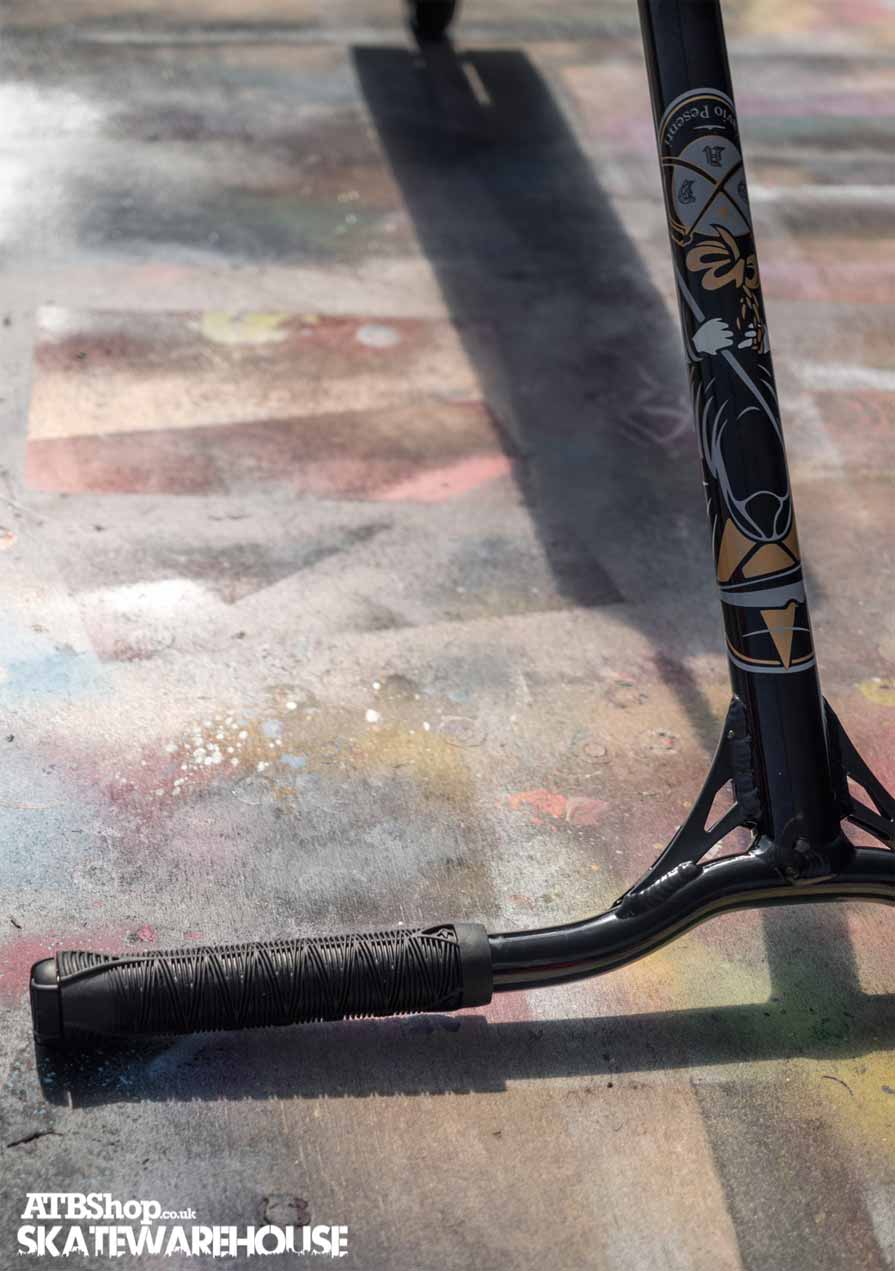 District W-Series WIDE 110mmx28mmx24mm Cast Alloy Core Wheels : District W-Series wheels are great for sticking you to the floor when you are pushing it at the park or streets!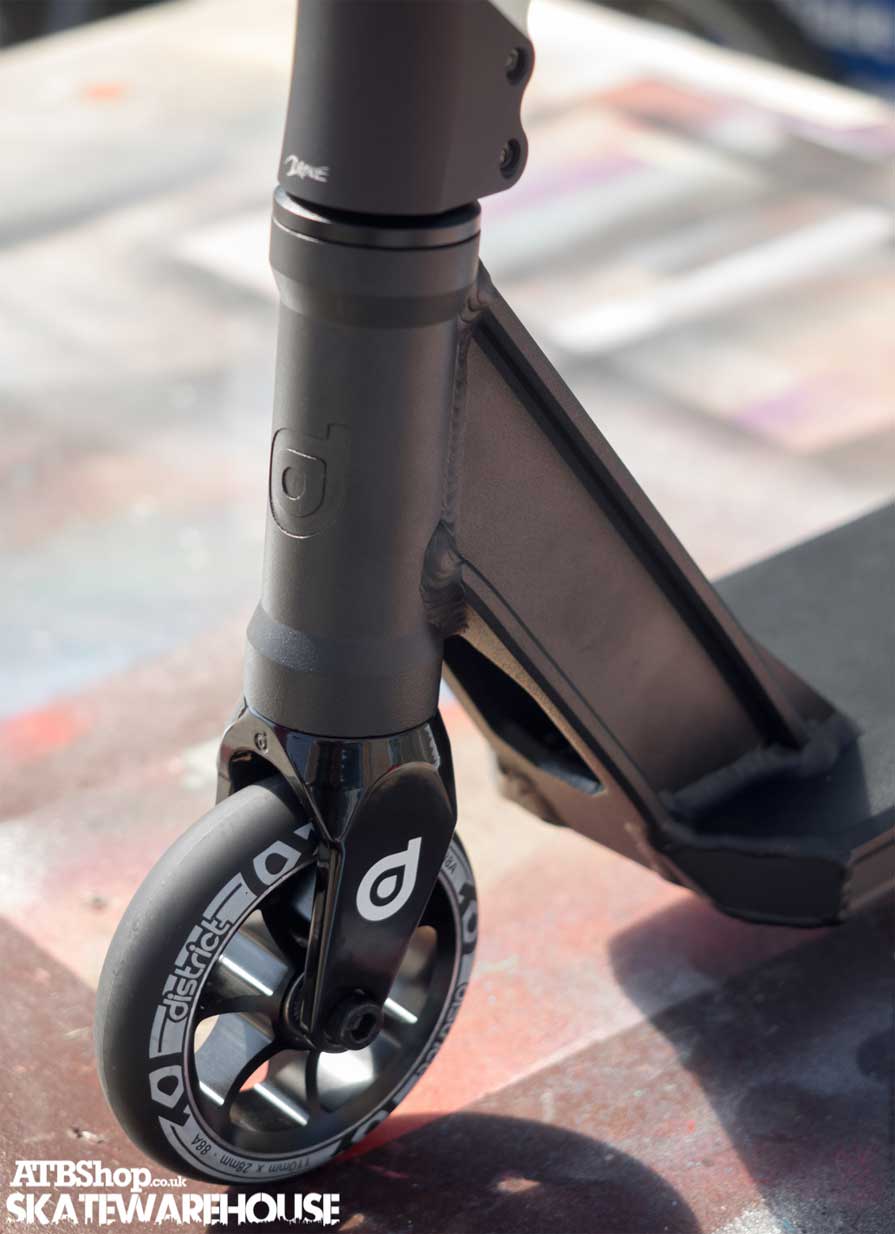 District Fork S-Series FK15 - SCS: A forged aluminium fork that is strong and lightweight, it's also compatible with wheels ranging from 100mm to 115mm wheel and the new 30mm Radix Wheels. It also features a closed fork leg providing this fork with even more strength and an even better look and finish.
Drone Enigma SCS Clamp: Drone Enigma SCS is Drone's latest design and they have killed it. It looks sweet with the two tone look and also performs well. This is one of the best looking scooter SCS clamps on the market. Also featuring 6mm bolts for added strength.
Mod Integrated Sealed Headset Black: This is a top quality headset sourced by Mod Scooters and will fit almost all integrated scooter decks on the market. This is one of the smoothest headsets we use in store and is possibly the cheapest integrated one we have found. It is standard 1 1/8in size for standard forks and is just in plain black finish so suits almost all setups. Crank it up tight to keep the scooter dialled and it still spins super smooth!