Out of stock. Sorry, This item is now Discontinued.
Related Products
The Brunotti Smartshell has been on the in store agenda for some time and we have finally got our hands on them! With a low profile and super lightweight design these harnesses by Brunotti function effectively across a huge variety of riding styles providing much needed support, high performance and most importantly comfort while doing so.
Featuring a 360 pre-curved smart frame design, the Smartshell harness distributes any pressure load between the inner and outer layer of the back of the harness from the spreader bar, eradicating any pressure spots causing discomfort. With a full EVA grip liner Brunotti have designed a harness that does not slip or twist and stays locked in nicely while the Smartshell's Fixtips design allows you to merge the spreader bar cover into the sides of the harness for a more stabilised fit. A featherweight spreader bar is a feature Brunotti have added to create this super lightweight harness, another includes a H2o Weightlock to which any unnecessary water absorbent fabric and pockets have been removed to maintain the harnesses dry weight as much as possible.
Although this is not a hard shell harness, the Brunotti Smartshell is for those looking for that raw support and lightweight feel of a performance level harness. With four way spreader bar webbing straps to keep the harness from riding up the Smartshell is theharmonic combination of performance, comfort and support.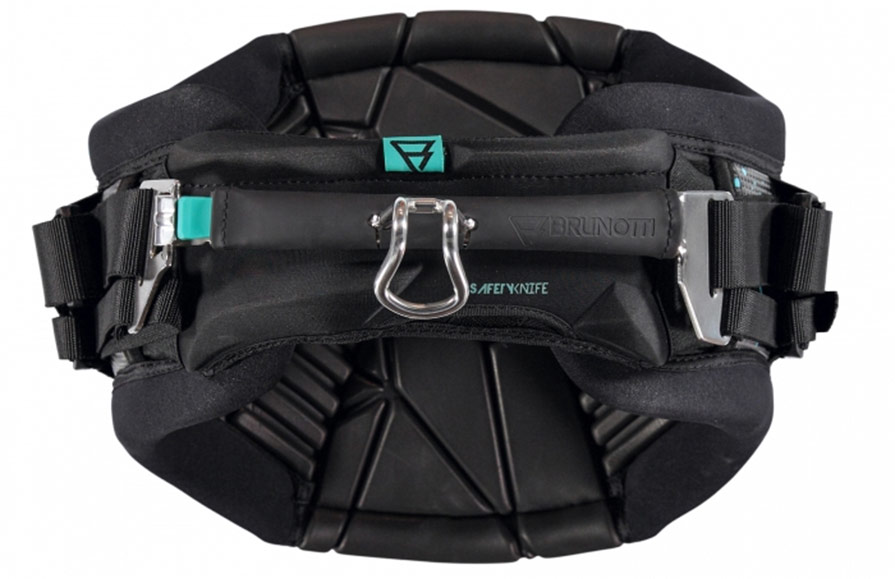 The Smartshell Kitesurfing Harness tech specs:
Cut the crap weight reduction
H2o Weightlock
360 Smart frame
Pre curved lumbar fit
Full EVA Grip liner
Lightweight spreader bar
Designed 3D dual density foam
Spreader bar stabalizer
Detachable HP system