Out of stock. Sorry, This item is now Discontinued.
Related Products
Introducing an all new innovation to Kitesurfing harnesses; the Mystic Legend is the worlds first unibody design kitesurfing harness that is non-water absorbent. Using a Flymould/ Flyweb construction, the Legend Harness boasts super lightweight and durable design that provides uncanning comfort and performance like no other! This aim of this design is to provide a lightweight harness for traveling from spot to spot whilst also offering a low profile yet supportive feel when riding.
Multi hook/ Bananabar/ Low torque fixation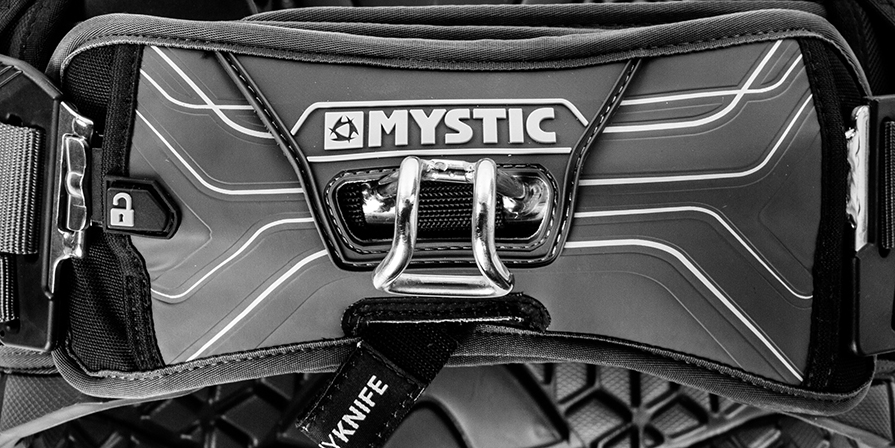 Using a specialized, 4-point fixation on the spreader bar lowers the torque or "riding up" to provide a more comfortable ride. This combined with a two point webbing allows the pressure load to be spread more evenly throughout the from of the harness also.
Flymould
An entirely new approach to how harnesses are constructed; due to its hardened design, the Flymould provides ultimate back support without taking on water weight like conventional harnesses. This also allows for a more lightweight and durable design.
Torsion Tech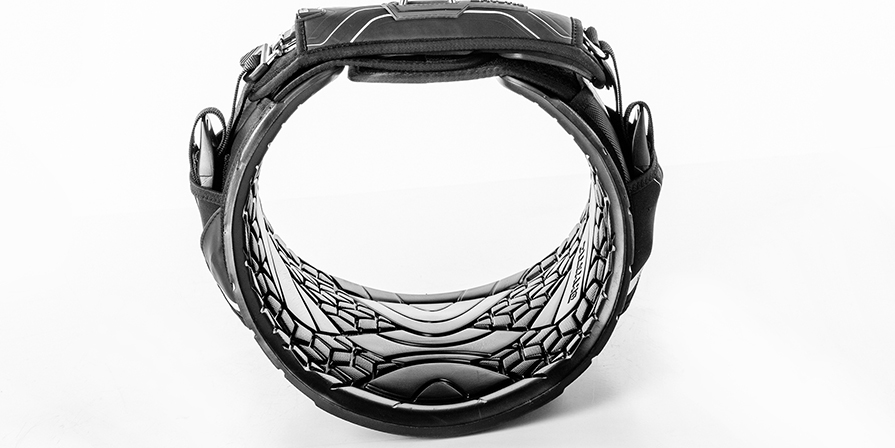 The Legend has been designed to provide all around optimum support for when the kite delivers power from different angles. The Legend's thickness and patterns along the Flymould automatically adjust to the curvature of your body maintaining comfort and support.
Battle Belt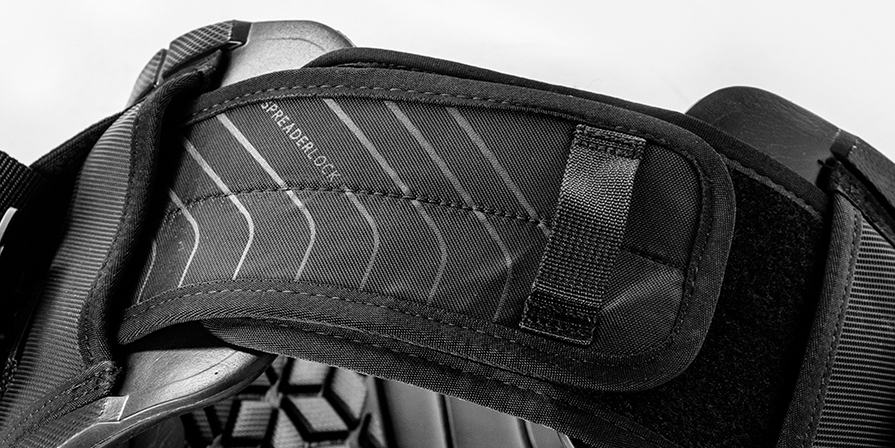 To help prevent the harness from sliding around your body whilst keeping both you firmly locked in.
Covered Sides/ Key Pocket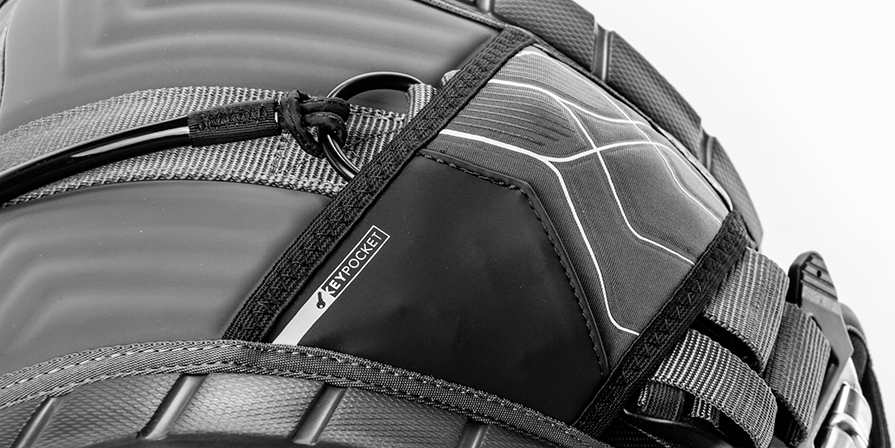 Non water absorbent
Unibody design
Flyweb
Flymold
Double power leash rings
HP System included
Covered sides
Key pocket
Spreader bar protector
Battle belt closure
Safety knife included
Multi hook/ bananabar/ low torque fixation
Leash eye