Out of stock. Sorry, This item is now Discontinued.
Related Products
A benchmark in quality built kites for 2016, the Peter Lynn Escape V5 sets itself apart from the majority of the industry with its outstanding freestyle/ freeride performance that will leave any rider inspired by even the simplest of sessions. The Escape is designed to give any rider the edge on the water to not only make you look good, but to sky rocket your progression by delivering incredible pop and turning speed like no other. A great four strut mid aspect open C style kite that is perfect for many riders wanting all round freestyle freeride performance. An increasingly popular kite in Peter Lynn's range new to the kite this version are new materials to save weight and a new pulley less bridle to give more direct control. Also now available in Blue or Orange in all sizes but they both look really good in the air and on the beach!
The Escape's Freestyle capabilities also compliment its abilities for general freeride use. Consistent power delivery, stability in the air and all the responsiveness you can grasp at your finger tips, makes for one comfortable session. To unlock the Escapes true capabilities simply pull that bar in and feel the adrenaline! The Peter Lynn Escape V5 gives real confidence inspiring bar feedback so you know when the power is perfect when winding up for the next big jump. Watch the video below and be stoked to get this into the sky as soon as possible. Contact us if you want to demo the Escape or want more details on the kite.
With adjustability on the pully less bridles and on the bar for bar pressure the Escape maintains its performance in a larger wind range!
So what sizes are ideal for me? The Peter Lynn Escape V5 is quite a grunty kite and has good depower so has a large wind range per size but if you only have a choice for quiver then an average adult rider would go for a 9m and 13m with one bar for the widest wind range. A 9m and 11m if preferring stronger winds and already have a light wind kite. Smaller riders would find the 7m and 11m a great quiver while the average rider would only find the 7m good in stronger winds.
Navigator Control Bar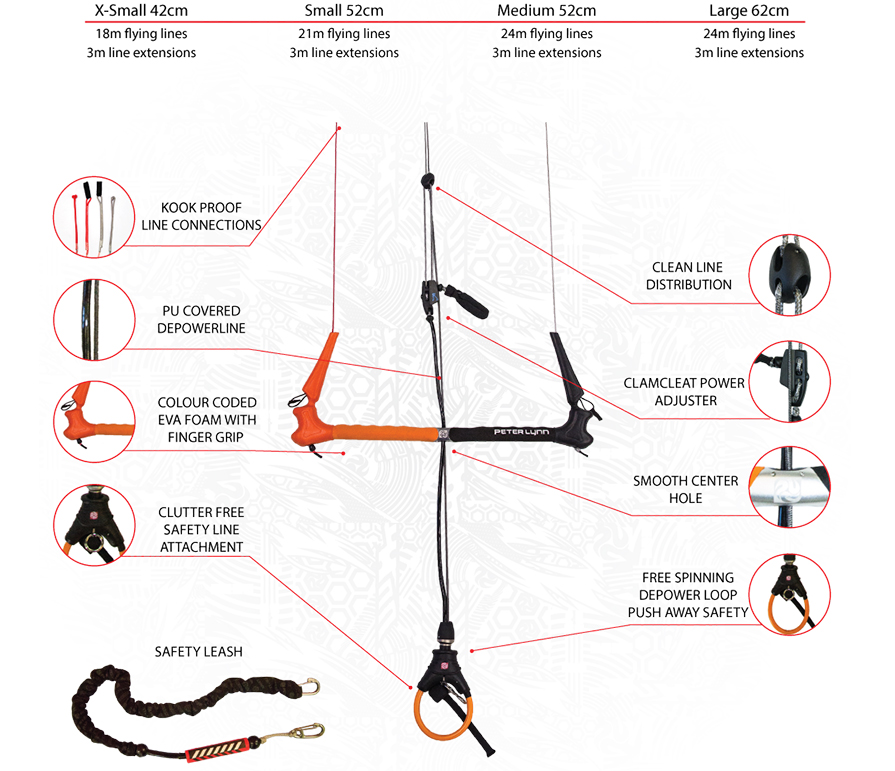 Now working in a kite shop we believe it is safe to say we have seen our fair share of good bars and bad bars. The Navigator distinguishes itself as one of the cleanest, most high quality well made bars we have seen yet. Strong and durable yet with no sacrifice to safety, the Navigator is designed for simplicity with everything you need, nothing you don't. Simple yet high quality and performance effective.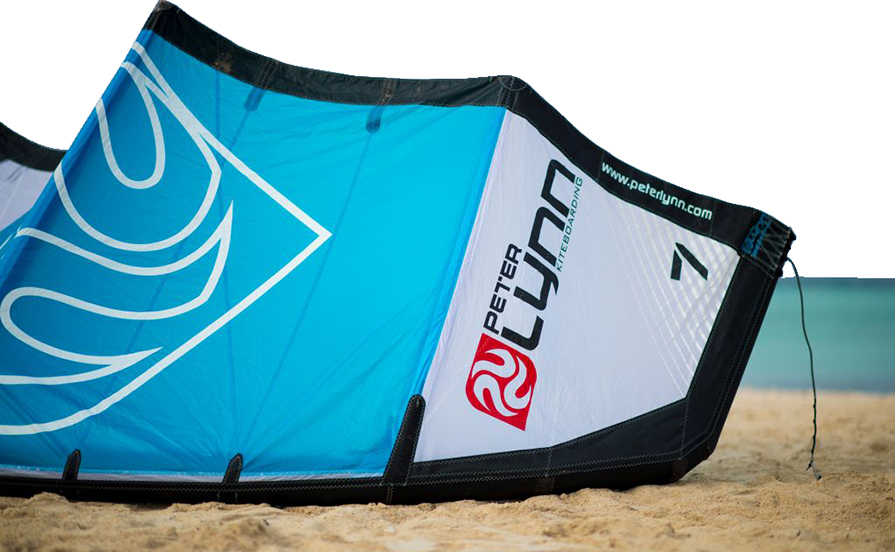 Now constructed using Dymension Polyant Dacron alongside its four strut design and squared wing tips, the Escape boasts quality construction just as it does performance. Using this four strut design creates a balanced power distribution throughout the kite which provides excellent feedback through the bar, promoting confidence with every session.
The Escape is delivered 'kite only' or complete, containing:
Escape kite
Escape backpack
Escape inner bag
Repair kit
Peter Lynn 4-line LEI Instruction manual
Navigator SL Bar Package (complete version)
350/350Kg Dyneema® flying lines (complete version)
Safety leash (complete version)
FREE Kite Pump (complete version from ATBShop only)