In Stock & Available for delivery

A step or two down from practically bomb proof, the RPM is back, tried and true to take on 2017 and bringing a whole new era to the world of kiting. With a relentless and un-matching reputation, the incredible RPM takes innovation to the next level.
Featuring it's IRS (or Intuitive Response System) these bridles have replaced the RPM's traditional pulley's to create a ground breaking, shock absorption system that makes for a more direct connection between rider and kite. Boosting turn responsiveness, power transfer from bar to kite and pop that will not be left unnoticed! Now featuring a more stable, rigid and aerodynamic split strut design, Slingshot have created one firmly constructed kite resulting in efficiency and power enhancement under heavy loads.

Kite of choice for some of the best freestyle kiteboarders in the world: Youri Zoon, Carlos "The Freak" Mario, Sam Light and Alex Fox. The RPM leads by reputation and is suited to such a diverse range of riders anything from complete beginners to world champions!
Despite already gaining the title "bombproof", Slingshot have upgraded the construction. Using a more durable diamond leech trailing edge and a new DP 175 Dacron leading edge and strut material, making this one of the toughest, most durable kites available on the market today!
New for 2016 also Slingshot have added a One Pump speed system with a more convenient valve connection so there is less messing around to get on the water quicker!

The quick specs:
IRS Bridle configuration
One pump speed system
Split strut integrated design
Modified bridle attachment points
Diamond leech trailing edge
Updated Progressive steering
Low profile wing tips
Tri-tech protection
DP 175 Dacron leading edge and strut materials
Legendary Slingshot construction
Lifetime rider support hotline

For anyone looking for the ultimate in freeride/ freestyle/ wake style performance that can surely take whatever they throw at it, the RPM is exactly what you need to take your riding to the next level!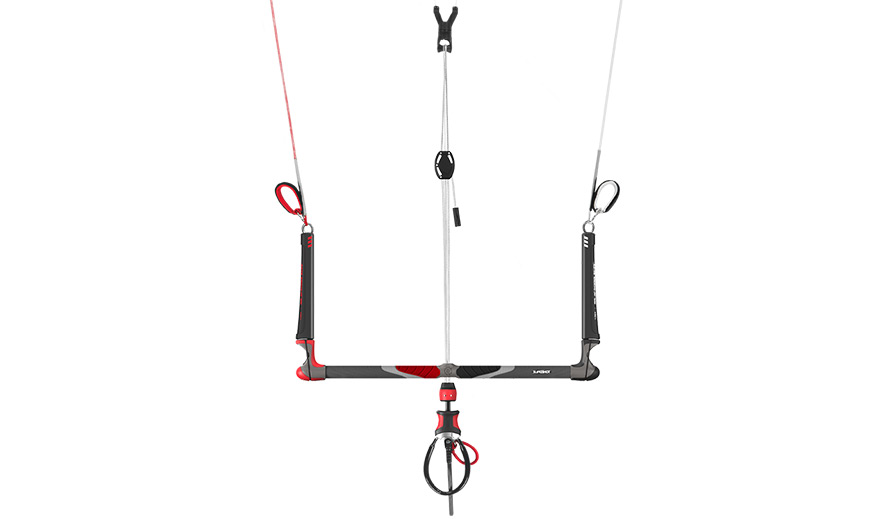 The Sentinal Compstick Bar
Complete with Slingshot's Compstick Bar featuring Guardian safety technology, the primary focus has been divided up into three specific areas; 1. Flight Control - Above the bar, 2. Compstick - At the bar, 3. Rider Control Center - Below the bar. Now with above the bar trim, each area has been optimised to work in complete harmony with one another creating the ultimate in responsiveness, ergonomics, safety not to mention aesthetics and minimal clutter.
Please note: The Guardian Compstick Bar is available with a below the bar trim. Please contact us for more details.