In Stock & available for UK next day delivery
The Kheo Flyer V2 is a shorter channel truck mountainboard. Great agility and stability for a shorter board with spring trucks and a wood deck and simple bindings, very functional board with great stability. Lightweight and strong the board can bomb any hill with the channel truck stability or rip up the beach with the kite. The deck is a simple pressed maple deck which is why the board is designed for riders under 80Kg but the rest of the board is built for strength. Aluminium composite trucks with adjustable spring positions and cylinder dampers give the real stability and the C2 Velcro bindings are perfect for kiteboarders and easy to upgrade to ratchet bindings at a later date.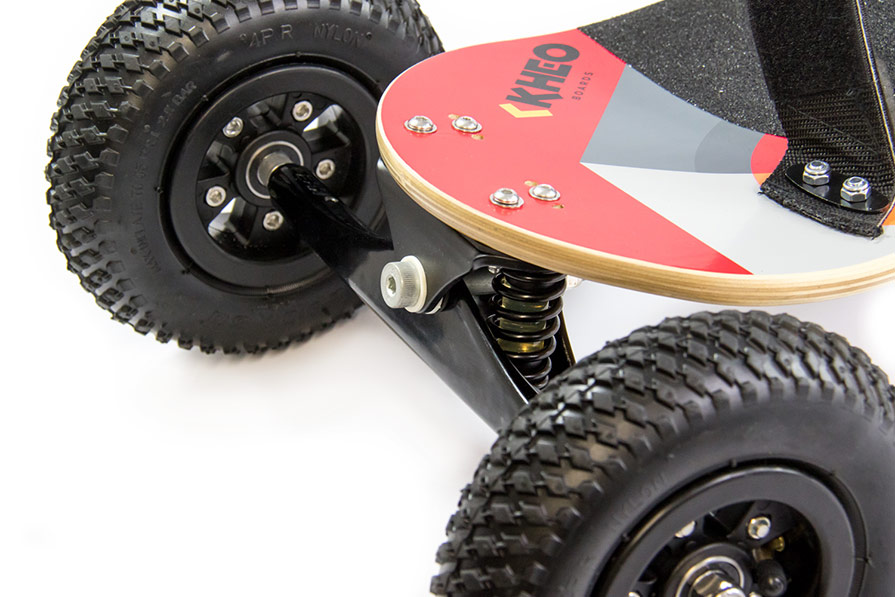 With the 90cm deck it is basically the same size and shape as the Kheo Kicker but with channel trucks so gives a good solid but manoeuvrable ride. Perfect for riders under 80Kg and 5ft 4in for downhill riding or any height for kiteboarding.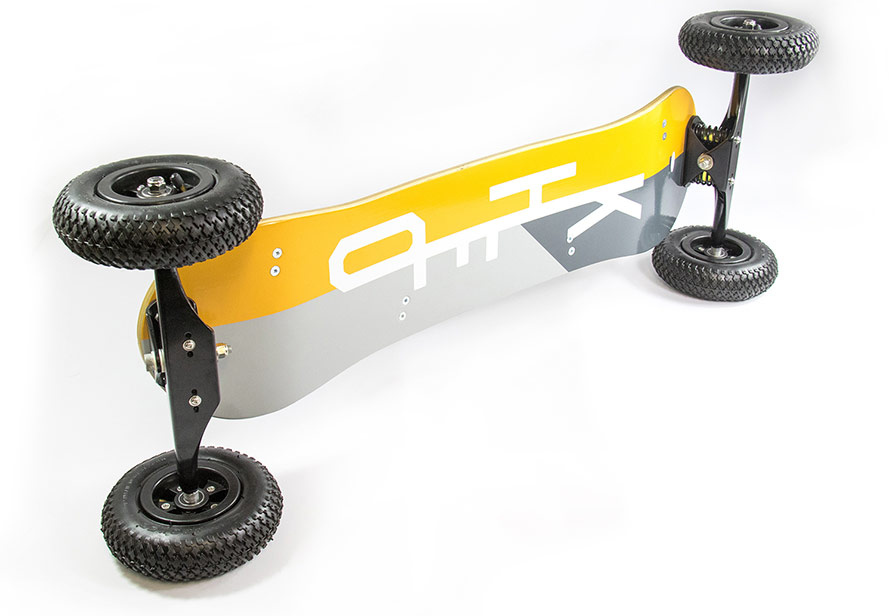 Kheo Flyer Mountainboard Specifications:
90cm 9ply Canadian Maple deck - strong and light with better flex and pop
Skate Deck Grip
12mm aluminium channel trucks
5-Spoke Rims
8" inch Diamond Tread tyres
Low centre of gravity
Stainless steel bolts
C2 Velcro Bindings
Weight: 7.3kg