Scooter Accessories - Sacrifice
We stock a wide range of upgrades and replacements for stunt scooters from brands like Apex, Tilt, Addict, Ethic, ODI, Hella and loads more!

Whether you are riding your first beginner scooter or throwing big tricks in the skate park or street we stock all the parts to help repair your ride.

We stock handle bar grips, quad clamps, compression kits, SCS, threaded and threadless forks, HIC, spring and flex fender brakes, decks, griptape, sealed headsets, axles, wheel bearings, stunt pegs and more!

Born on the streets, Sacrifice was founded in Melbourne in late 2010 by Daniel Mills and Pos Siebel. Daniel grew up in Melbourne's Northern suburbs and was revered in the area as one of the most fearless BMX riders around. Dan never lost his love for bikes and eventually went into the bike business.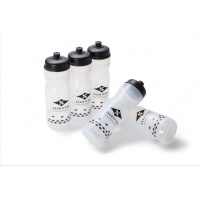 Keep hydrated with this epic Sacrifice drink bottle. avoid mess with the sports cap.