Kheo Core V2 Junior Mountainboard
a great beginner mountain board for children up to 10 years old
The Kheo Core V2 is a mountain board aimed at junior riders. Ideal for children up to around 10 years old. Kheo Core features a smaller and narrower deck for shorter legs and softer turning.
Kheo Core V2 Junior Mountain Board is an entry level board. Ideal for younger and light weight riders. In comparison to e.g. the Kheo Kicker the deck of the Core is somewhat narrower, which ensures easy handling and nippy turns. The tucks are also have softer bushings (that can be upgraded later) suitable for lighter weight riders to get the best turn. It is a budget conscious board yet with good quality components and materials, perfectly suitable to get young riders ripping around the parks and woods!
The deck is full canadian maple and equipped with Kheo C2 bindings, durable and comfortable with velcro straps for easy adjustment to the desired riding position. In combination with 10mm All-round skate trucks and 8in wheels, makes the Core a complete and affordable landboard.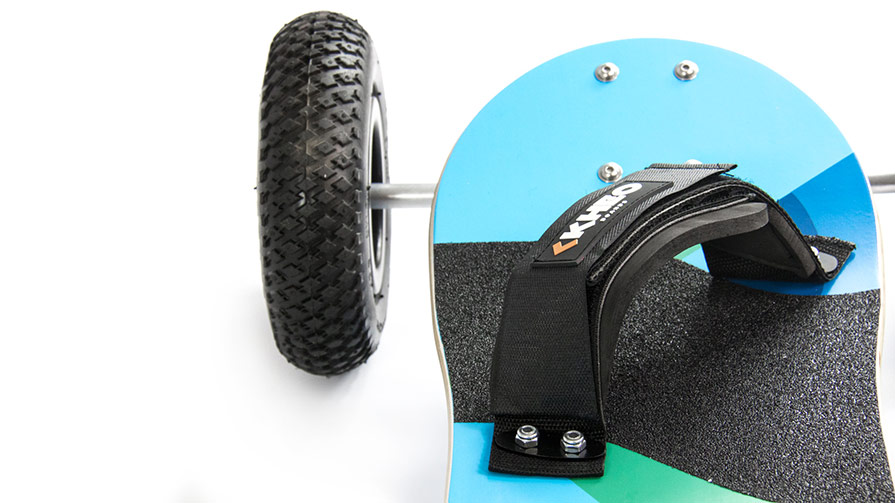 Kheo Core Mountainboard Specifications and Features:
Recommended for riders up to 70kg.

Overall Length: 99cm
Deck Length: 85cm
Weight: 5.6kg
Bindings: Kheo C2 Velcro
Trucks: 10mm All-Round Skate Trucks
Tyres: 8inch Diamond Tread
Wheels: Five Spoke Standard
Bearings: R6 RS Abec5
Deck: 9 Ply Canadian Maple (22º tip angle)
Hardware: Stainless
Accessories: Tool Kit and instructions