In Stock & available for UK next day delivery
The Kheo Epic V2 is the intermediate to pro level board in Kheo's range.
With it's lightweight bamboo deck with a Canadian maple core the Epic has been built for kite landboarding freeride and freestyle riders, perfectly suited to freestyle tricks and board off's. Its coated skate style trucks make it a nippy turner allowing you to easily correct direction after landing a jump and keeping your feet attached to the board are the original, super comfy Kheo C1 bindings.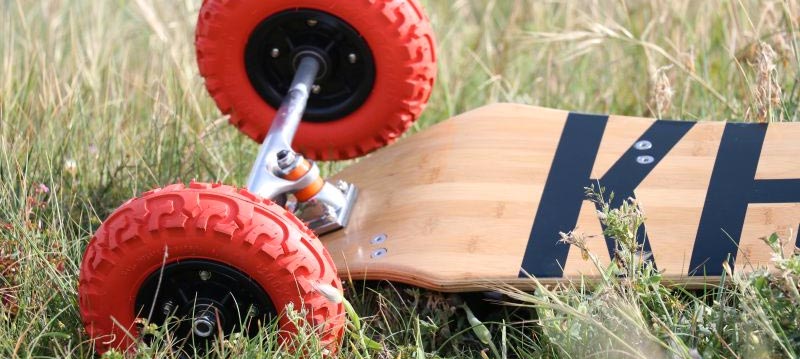 The wheel consist of strong 2 piece disc hubs. These combined with either the 8″ or 9" race tyres give you the strength and grip to ride at speed and load up hard before launching a jump. They are also easy to slide and allow you scrub speed... if you need to ;)
Overall The Epic V2 is a landboard that is going to enable progression and provide a whole lot of fun!
Kheo Epic Specifications:
Overall Length: 106cm
Deck Length: 90cm
Weight: 6,5kg
Bindings: Kheo C1 Velcro
Trucks: 12mm All-Round Skate Trucks, Black
Tyres: 8inch Kheo Racer, red
Wheels: Kheo Dish Lightweight
Bearings: 6001-2RS Abec5
Deck: Bamboo top and bottom, 2 ply fiberglass, canadian maple core
Hardware: Stainless
Accessories: Kheo Coil Leash, Tool Kit and instructions