Out of stock. Sorry, This item is now Discontinued.
Related Products
The
Flexifoil Rage 2.5m Powerkite
is the successor to the
Flexifoil Bullet
series of kites. This kite is not a Bullet in new colours, but a completely new kite from the ground up and designed to be better than the Bullet in all areas of performance and usability.
This is a special package deal of a 2.5m Rage Kite with bag etc plus 25m Flexifoil Lines and Ozone Handles and Kite Killers. If this was bought normally this package would be over £255 but now at a special deal while stocks last of £169.95.
The Flexifoil Rage has been designed to be a high performance traction kite suitable for all levels of kite flyer. It is an extremely versatile kite providing controllable, smooth, predictable power with reduced lift. The Rage is suited for everything from teaching basic kite skills, learning how to snowkite, kite landboard or buggy, through to being a high performance kite for experienced buggiers. This is a kite that you can learn on, but will never outgrow.
This is the special version of the rage with comes with the Ozone Handles and Kite Killers and 25m x 200kg/100kg flexifoil lines as the complete kite so everything you need to get powerkiting!
SPECIAL OFFER PRICES WHILE STOCKS LAST!!!!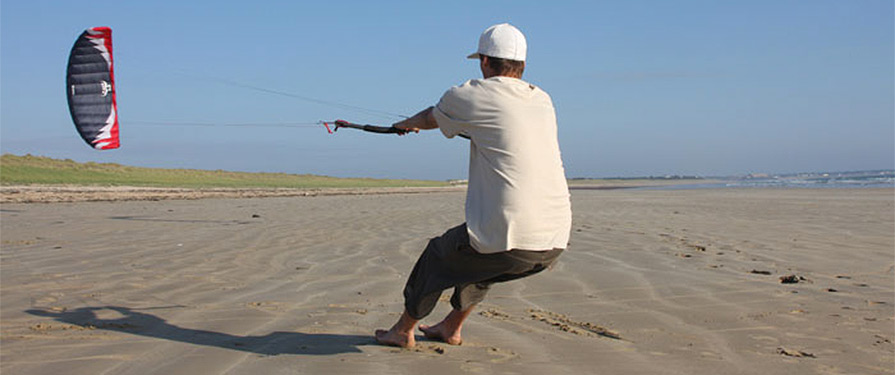 Flexifoil Rage Power Kite Features:
* Improved planform – Larger wingtips help the kite to track and turn better. 'Hoop' shape which helps to improve the stability of the kite.
* Top quality materials – Sleeved Dyneema bridles and a Chikara canopy make for long lasting durability.
* New reinforcements – Rib tab and internal rib vent reinforcements strengthen the kite where it's needed most, meaning a longer life for your kite.
* Variable cell numbers – Smaller sizes have 15 cells, larger sizes have 17 cells. This ensures that the kite has a cleaner profile and a more efficient wing.
* Leading edge gauze – Using a gauze ensures that the leading edge of the kite keeps its shape better.
* Intelligent design – New, interactive design methods mean less creases and a smoother more accurate profile.