In Stock & available for UK next day delivery
Unlike anything you have seen before, the Peter Lynn Uniq Quad Line power kite is the flagship for kite designs to come! This incredible piece of kit is a single skin design meaning use of materials has almost been halved; reducing weight and increasing wind range and the power it holds!
At first we at ATBShop were skeptical, however after getting our hands on the Uniq and taking it out for a fly, we were left astonished. We found due to the major weight reduction, these kites held up to 40 - 60% more power than your traditional kite in the same size...This kite will fly and pull you by almost breathing on it!
Virtually indestructible, the Uniq boasts it's very own unique ability to reduce if not completely remove the very concept of impact damage on a kite when crashing it by simply folding into the ground unlike traditional air-ram kites where this can create wear and tears within the cells.
Having such a simple design with the use of handles makes for super easy, stable and reliable flying that will not collapse or overfly, just simply fly and pull!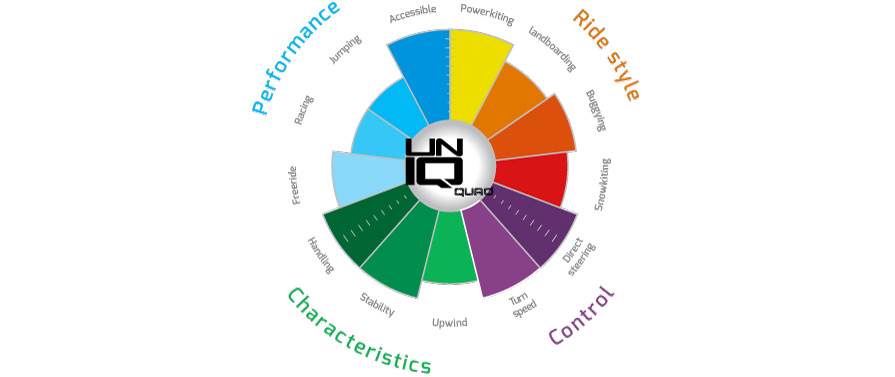 Colour Combinations:
Uniq Quad 1.5: Green/ Orange

Uniq Quad 2.5: Aqua/ Lime

Uniq Quad 3.5: Red/ Aqua

Uniq Quad 4.5: Purple/ Lime